Acute Rehabilitation Unit
Some injuries and illnesses have a harder road to recovery than others. When that's the case, our inpatient acute rehabilitation services are here to help patients and their loved ones work toward the transition from hospital to home.
Located at Emanate Health Queen of the Valley Hospital, our Acute Rehabilitation Unit helps patients with a variety of conditions, such as brain injury, stroke, spinal cord injury and major multiple trauma, return to their best life possible. We encourage you to learn more about our program and how we can help.
We're on a mission to improve our patients' health, function and quality of life. To accomplish that goal, we provide outstanding patient care services in an environment that's compassionate and caring.
In order to provide the best care possible, we have a large team with a wide variety of specialties. Together, they create a patient's treatment plan and meet frequently to assess each individual's progress and needs.
Members of our expert team include:
Our medical director, a board-certified physiatrist with a specialty in physical medicine and rehabilitation
Consulting physicians
A unit director
An Assistant Nursing Director
Rehabilitation trained nurses
Physical therapists
Occupational therapists
Speech-language pathologists
Neuropsychologists
A case manager
Social workers
Dietitians
Certified nursing assistants
Unit secretaries
A rehabilitation technician
No two patients have the exact same condition or medical concerns. Because of that, we offer a variety of tests and medical services on location at Emanate Health Queen of the Valley Hospital. This way patients don't have to leave to get the medical attention they need.
These on-site services include:
Medical consults from the Neurology, Orthopedics and Oncology departments
Medical services such as dialysis, wound care, respiratory therapy and nutrition counseling
Radiology and imaging
Laboratory services
Pharmacy services
Prosthetics/orthotics
Neuropsychology
As a measure of our program's quality, the Emanate Health Acute Rehabilitation Unit has earned accreditation from the Commission on Accreditation of Rehabilitation Facilities (CARF).
The mission of CARF is to promote the quality, value and optimal outcomes of services through a consultative accreditation process and continuous improvement of services that center on enhancing the lives of those we serve. As a CARF accredited service provider, we have applied CARF's comprehensive set of standards for quality to both our business and care delivery practices, and we are committed to continuously improving our quality of service.
Referrals to the Acute Rehabilitation Unit may be directed to our case manager at 626.472.9393.
Admission policies
Admission to our Acute Rehabilitation Unit is based on a case-by-case evaluation. If admission is not appropriate, our team will make every effort to recommend an alternative solution.
We admit people to our Acute Rehabilitation Unit who:
Are 18 years or older
Are medically stable
Have a qualifying diagnosis as determined by the rehabilitation physician (per Centers for Medicare & Medicaid Services guidelines)
Require 24-hour rehabilitation nursing care
Require daily visits from physicians
Can tolerate three hours of intensive therapy at least five days a week
Have the potential to make functional gains
Have a plan to return home or to a community-based environment
Have authorization from a payor source, as applicable
Are not dependent on mechanical ventilation
Discharge procedures and continuing care
We know that recovery doesn't always end with us. That's why we help patients leaving our Acute Rehabilitation Unit transition to their next phase of recovery. We'll work with home health agencies to help ensure our patients continue receiving the appropriate levels of care once they leave us. Plus, we can arrange for important medical services, including:
Outpatient therapy
Medical equipment
Prosthetics/orthotics
Environmental and home modifications
We also offer information about community resources such as peer and support groups, driver rehabilitation, and vocational rehabilitation.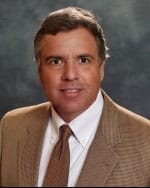 "As the Medical Director for over 20 years, I have been supported by some of the best therapists and nurses in the field of rehabilitation medicine. From complex neurological disorders to major orthopedic injuries, our team has the rare skill to combine high levels of clinical expertise with compassion for the individual. As you view the webpages of our Acute Rehabilitation Unit, I hope you see what I see… a rehabilitation team and unit that performs at the highest level of medical care for patients overcoming major disabilities. If you have any questions about our services please call me or any of the members on our team and we will be happy to answer them."
Sincerely,
John Lindberg, MD
| Patient diagnosis | # | Avg. length of stay |
| --- | --- | --- |
| Stroke | 86 | 16 days |
| Orthopedic disorders | 38 | 15 days |
| Other (ie: debility) | 37 | 14 days |
| Brain injury | 33 | 16 days |
| Spinal cord injury | 18 | 20 days |
| Neurological disorders | 9 | 13 days |
| Amputation | 5 | 19 days |
2021 Overall report card
Patients served: 226

Average length of stay: 16 days
Discharged to community: 79%
Discharged to long term care: 12%
Discharge back to acute facility: 10%
2021 Stroke report card
Patients served: 86
Average length of stay: 16
Discharged to community: 77%
Discharged to long term care: 14%
Unplanned transfer to acute: 9%
2021 Orthopedics report card
Patients served: 38
Average length of stay: 15 days
Discharged to community: 79%
Discharged to long term care: 14%
Unplanned transfer to Acute: 8%
2021 Brain injury report card
Patients served: 33
Average length of stay: 16
Discharged to community: 88%
Discharged to long term care: 3%
Unplanned transfer to acute: 9%
For more information please call 626.814.2457.

CARF Accreditation notice:
"This achievement is an indication of Emanate Health's dedication and commitment to improving the quality of the lives of the persons served. Services, personnel, and documentation clearly indicate an established pattern of conformance to the standards."