Comprehensive Stroke Care Symposium: A live virtual event
Join us Friday, September 10 for the Emanate Health 2021 Comprehensive Stroke Care Symposium. Learn about the latest advances in stroke care and management from leading physicians in Southern California. This will be a live virtual event for primary care physicians, hospitalists, neurologists, neurosurgeons, emergency room physicians, registered nurses, and other health care providers directly involved in the delivery of care to patients with stroke.
Schedule of speakers
Symposium starts with welcoming remarks beginning at 8 a.m. Full speaker schedule and information below.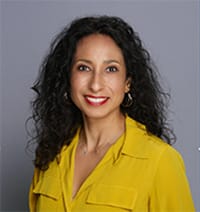 Claudia Muñoz, MD
Emanate Health
8 a.m. - Welcoming remarks and moderator
Dr. Claudia Muñoz is the Medical Director of Neuroscience at Emanate Health Queen of the Valley Hospital as well as a neurohospitalist with Vituity Neurology. She is a board certified neurologist and epileptologist. She previously served as an Assistant Clinical Professor of Neurology and Director of Epilepsy at University of California Riverside, School of Medicine. She is a member of the American Epilepsy Society and the American Academy of Neurology. Dr. Muñoz holds a Bachelor of Arts in International Relations, a Masters of Public Health from Stanford University, a Public Health Doctor of Medicine degree from Tulane University School, and a medical degree from Case Western Reserve University School of Medicine. She interned at Alameda County Medical Center, served her residency at University of California Irvine Medical Center and completed an Epilepsy fellowship at Washington University-affiliated Barnes-Jewish Hospital.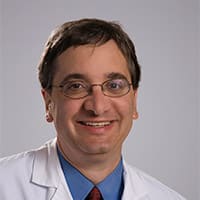 Jeffrey Saver, MD
University of California Los Angeles
8:30 a.m. - Stroke and COVID-19
Dr. Jeff Saver is the director of the UCLA Comprehensive Stroke and Vascular Neurology Program. He is also a professor of neurology at the David Geffen School of Medicine at UCLA. He trained at Harvard Medical School, The Harvard-Longwood Neurology Training Program (neurology), The University of Iowa (neurobehavior), and Brown University (vascular neurology). He is the author of over 550 research articles, 2 books, and 40 book chapters. Dr. Saver's research interests are in acute stroke treatment, stroke prevention, neuroimaging, clinical trial design, and neurocognitive consequences of stroke. He is the chairperson of the American Heart Association Stroke Council. He is currently Associate Editor at JAMA, the Journal of the American Medical Association, and Editorial Board Member at the journal Circulation. Dr. Saver has been identified as being among the World's Highest Impact Scientists and is a recipient of the Feinberg Award from the American Stroke Association, the Distinguished Scientist Award from the American Heart Association, and the Lifetime Research Award from the World Stroke Organization. Dr. Saver is also a fellow of the Stroke Council of the American Heart Association and the American Academy of Neurology.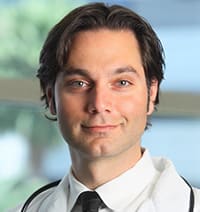 Nerses Sanossian, MD
University of Southern California
9:30 a.m. - Prehospital Systems of Stroke Care
Dr. Nerses Sanossian serves as the Medical Director of the LAC+USC Stroke Center and USC Verdugo Hills Hospital Stroke Center as well as the Director at Roxana Todd Hodges Comprehensive Stroke Clinic. He is currently an Associate Professor of Neurology (Clinical Scholar) and Director of the Neurocritical Care and Stroke Section at USC Keck School of Medicine. Dr. Sanossian earned his medical degree and completed his Neurology residency at the Albert Einstein College of Medicine and Montefiore Medical Center in New York, followed by a fellowship in Vascular Neurology at UCLA. He is board certified in Neurology, Vascular Neurology, Neurosonology, and Neuroimaging. His research and clinical interests are in pre-hospital systems for treatment of stroke, stroke prevention and treatment in the underserved and minority populations, emergency identification and treatment of intracerebral hemorrhage, and neuroimaging of stroke and cerebrovascular disease. Dr. Sanossian is a fellow of the American Heart Association and a member of the American Neurological Association, American Academy of Neurology and American Society of Neuroimaging, and the Neurocritical Care Society.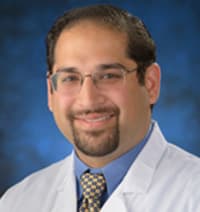 Cyrus Dastur, MD
University of California Irvine
10:30 a.m. - Medical Management of Neurologically Critical Patients
Dr. Cyrus Dastur is the Medical Director of Neurosciences Intensive Care Unit & Neurosciences Step-Down Unit for UC Irvine Medical Center. He is also an Associate Professor at University of California, Irvine for the Departments of Neurology and Neurological Surgery. Dr. Dastur completed his medical degree at Drexel University College of Medicine in Philadelphia. He served his internship at Allegheny General Hospital, neurology residency at University of California, Irvine, and completed his neurocritical care fellowship training at University of Texas Southwestern Medical Center. Dr. Dastur was recognized as one of 2019 Physicians of Excellence honorees bestowed by the Orange County Medical Association.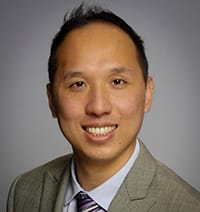 Richard Young, MD
Emanate Health
11:30 a.m. - Surgical and Endovascular Modalities in Stroke Care
Dr. Richard Young is the Medical Director of the Neurointerventional Program at Emanate Health Queen of the Valley Hospital. He is a board certified neurosurgeon and neurointerventionalist. He specializes in the ability to diagnose and treat aneurysms, arteriovenous malformations, and strokes. He attended medical school at New York Medical College where he discovered his passion for neurosurgery. His neurosurgical training was at The George Washington University (GWU) in Washington, DC. During his training, he also spent a year as a research fellow at the National Institute of Health (NIH) – NINDS – Medical Division. After completing his residency at GWU, he pursued a 2-year Neurointerventional and Neuroendovascular Surgery Fellowship at University of California, Los Angeles. During his fellowship at UCLA, he was awarded the Bannister Award for the fastest treatment time of removing a blood clot in the brain. Dr. Young is also one of the physician specialists at Inland Neurosurgery Institute located in Pomona, California. He has multiple publications, a journal cover for the Journal of Neurosurgery and frequently lectures at several different hospitals and conferences.
Registration
Friday, September 10, 2021
8 a.m. to 12:30 p.m.
Registration fee:
$25 for non-Emanate Health employees
Free for Emanate Health employees and physicians
Educational objectives
At the conclusion of this program, participants should be able to:
Discuss the correlation between stroke and COVID-19
Describe the challenges of pre-hospital systems of stroke care
Outline the latest surgical and endovascular stroke treatments available for stroke patients
Identify the complexities of medical management of neurologically critical patients
Accreditation statement
Emanate Health is accredited by the California Medical Association to provide continuing medical education for physicians. Emanate Health takes responsibility for the content, quality, and scientific integrity of this CME activity. Emanate Health designates this virtual activity for a maximum of 4 AMA PRA Category 1 credit. Physicians should claim only the credit commensurate with the extent of their participation in the activity.
Emanate Health is approved by the California Board of Registered Nursing BRN# 00489 for 4.0 hours of continuing education. A learner must be present 50 minutes to receive 1 contact hour. Fractions of contact hours are not given.
Acknowledgement of commercial support
Any commercial support received for this course will be acknowledged at the conference.
Policy of disclosure
It is the policy of Emanate Health to ensure balance, objectivity, independence, and scientific rigor in all CME activities. Emanate Health Queen of the Valley Hospital assesses conflict of interest with its faculty and planners of CME activities. In accordance to the policy at Emanate Health Queen of the Valley Hospital, faculty are asked to disclose any affiliation or financial interest that may affect the content of the information presented.
Cancellation deadline
Cancellations must be received by Friday September 3, 2021, to receive a full refund. No refund will be issued after September 3, 2021.
About us
Emanate Health is the largest, nonprofit health care provider serving more than 1 million people in the San Gabriel Valley.
Emanate Health-Queen of the Valley Hospital is certified by DNV Healthcare as a Primary Plus Stroke Center, reflecting a high level of competence from treatment of complex and serious stroke events. EH-QVH has also been designated as a Comprehensive Stroke Center by the Los Angeles County Emergency Medical Services Agency. In addition, the Stroke Care Team has been a recipient of Stroke Gold Plus Quality Achievement Award from the American Heart Association for 7 consecutive years.