2022 Comprehensive Stroke Care Symposium: A live virtual event
Your feedback is important to us
Physician Evaluation Form
Non-Physician Evaluation Form
---
Join us Friday, November 18 for the Emanate Health 2022 Comprehensive Stroke Care Symposium. Learn about the latest advances in stroke care and management from leading physicians in Southern California. This will be a live virtual event for primary care physicians, hospitalists, neurologists, neurosurgeons, emergency room physicians, registered nurses, and other health care providers directly involved in the delivery of care to patients with stroke.
Schedule of speakers
Symposium starts with welcoming remarks beginning at 8 a.m. Full speaker schedule and information below.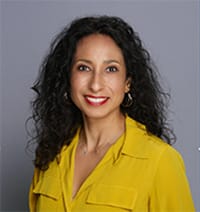 Claudia Sanchez-Diedrich, MD
Moderator
8 a.m. - Welcoming remarks
Dr. Claudia Sanchez-Diedrich is the Medical Director of Neuroscience at Emanate Health Queen of the Valley Hospital as well as a neurohospitalist with Vituity Neurology. She is a board certified neurologist and epileptologist. She previously served as an Assistant Clinical Professor of Neurology and Director of Epilepsy at University of California Riverside, School of Medicine. She is a member of the American Epilepsy Society and the American Academy of Neurology. Dr. Muñoz holds a Bachelor of Arts in International Relations, a Masters of Public Health from Stanford University, a Public Health Doctor of Medicine degree from Tulane University School, and a medical degree from Case Western Reserve University School of Medicine. She interned at Alameda County Medical Center, served her residency at University of California Irvine Medical Center and completed an Epilepsy fellowship at Washington University-affiliated Barnes-Jewish Hospital.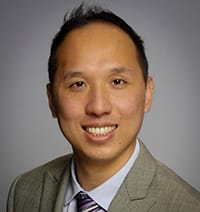 Richard Young, MD
8:10 a.m. - Surgical and Endovascular Treatments of AVM, Aneurysm, and AV Fistula: Mending Tangles, Holes, and Pouches
Dr. Richard Young is the Medical Director of the Neurointerventional Program at Emanate Health Queen of the Valley Hospital. He is a board certified neurosurgeon and neurointerventionalist. He specializes in the ability to diagnose and treat aneurysms, arteriovenous malformations, and strokes.
He attended medical school at New York Medical College where he discovered his passion for neurosurgery. His neurosurgical training was at The George Washington University (GWU) in Washington, DC. During his training, he also spent a year as a research fellow at the National Institute of Health (NIH) – NINDS – Medical Division.
After completing his residency at GWU, he pursued a 2-year Neurointerventional and Neuroendovascular Surgery Fellowship at University of California, Los Angeles. During his fellowship at UCLA, he was awarded the Bannister Award for the fastest treatment time of removing a blood clot in the brain.
Dr. Young is also one of the physician specialists at Inland Neurosurgery Institute located in Pomona, California. He has multiple publications, a journal cover for the Journal of Neurosurgery and frequently lectures at several different hospitals and conferences.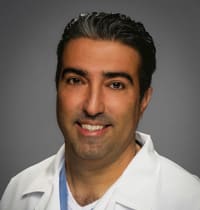 Hamed Farid, MD
9:00 a.m. - Endovascular Thrombectomy: Current Challenges and Future Directions
Dr. Hamed Farid is the upcoming medical director of the neuro-interventional program at Emanate Health-Queen of the Valley Hospital by October 2022. He is also the Director of Interventional Neuroradiology at Temecula Valley Hospital, Fountain Valley Regional Hospital, and Los Alamitos Medical Center.
Dr. Farid is currently an Associate Professor of Radiology and Neurosurgery at University of California, Irvine Medical Center. He is also the CEO and President of Neurovascular and Spine Associates located in Fullerton, California.
Dr. Farid completed his medical degree as well as residency in radiology and fellowship in diagnostic neuroradiology at the University of California, San Diego. He also completed his fellowship in neurointerventional radiology at the University of California, San Francisco. He is board certified in interventional neuroradiology and diagnostic radiology.
Dr. Farid was awarded by the American Academy of Neurology for his research on the effectiveness of treating children with strokes with mechanical embolectomy.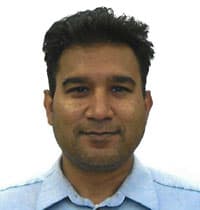 Suman Kalanithi, MD
9:50 a.m. - New Paradigm in Thrombolysis Treatment for Acute Ischemic Stroke: Introducing Tenecteplase
Dr. Suman Kalanithi studies, evaluates, diagnoses, and treats conditions that affect the nervous system. He had been a practicing neurologist with SOC Telemed that provides nationwide acute care telemedicine and telestroke services.
Dr. Kalanithi recently joined Vituity Neurology to provide telemedicine and telestroke services for Emanate Health and other surrounding hospitals. It is his goal to increase rates of thrombolytic therapy and determine candidacy for neurointerventional procedures while speeding up door-to-needle and door-to-puncture times. Dr. Kalanithi is also a clinical instructor for the RAPID A.I. CT perfusion stroke imaging platform.
Dr. Kalanithi obtained his medical degree at Baylor College of Medicine in Houston, Texas.  He completed his internship in psychiatry at University of California, Los Angeles. He subsequently completed his fellowship in stroke-neuroimaging at UCLA.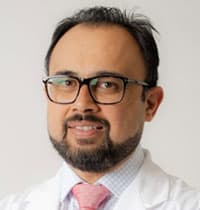 Owais Zaidi, MD
10:40 a.m. - Optimizing Sedation for Neurocritical Patients: Is Less More?
Dr. Owais Zaidi specializes in adult pulmonology and critical care. He has extensive experience in obstructive lung disease, sleep apnea, and pulmonary vascular conditions. Dr. Zaidi is dedicated to the delivery of quality patient-centered care to patients affected by pulmonary disease, sleep related disorders or life threatening critical illnesses.
Dr. Zaidi earned his medical degree at the University of California, San Diego and completed his internal medicine residency at LAC-USC Keck School of Medicine. He subsequently completed a pulmonary and critical care medicine fellowship at the Keck USC School of Medicine.
He is board certified in internal medicine, pulmonary disease and critical care medicine by the American Board of Internal Medicine. He is a member of the American College of Chest Physicians, American Thoracic Society, and Society of Critical Care Medicine.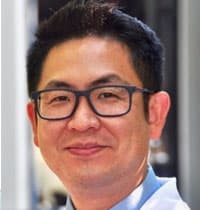 Jack Wang, MD
11:30 a.m. - Guideline Updates on Intracerebral Hemorrhage: From Evidence to Practice
Dr. Jack Wang is a clinical instructor in neurocritical care at Stanford University Medical Center, where he cares for critically ill patients with acute neurological illness, including traumatic brain injury, stroke, intracerebral hemorrhage, and epilepsy.
He has particular clinical and translational interests in traumatic brain injury, with research focus in characterizing the molecular pathways involved in axonal generation following ischemic and traumatic brain injuries, and identifying novel drug targets to promote functional recovery in patients with these conditions.
He obtained his MD/PhD at Stanford University School of Medicine, and completed his neurology residency training at University of California, Los Angeles.
Registration
Friday, November 18, 2022
8 a.m. to 12:30 p.m.
Registration fee:
$25 for non-Emanate Health employees
Free for Emanate Health employees and physicians
Overview
This conference was developed to improve the knowledge and performance of health care providers caring for patients diagnosed with stroke and other cerebrovascular diseases. This comprehensive stroke symposium, through formal lectures, case presentations, and interactive discussions, will provide recent updates regarding the medical management, surgical procedures, and endovascular treatment options for stroke and other cerebrovascular diseases.
Educational objectives
At the conclusion of this program, participants should be able to:
Outline the latest surgical and endovascular treatments available for stroke and other cerebrovascular diseases
Identify the complexities of medical management of neurologically critical patients
Discuss the recent updates in thrombolysis treatment for acute ischemic stroke
Describe the newest clinical practice guidelines for patients with intracerebral hemorrhage
Accreditation statement
Emanate Health is accredited by the California Medical Association (CMA/CME) to provide continuing medical education for physicians. Emanate Health takes responsibility for the content, quality and scientific integrity of this CME activity.
Emanate Health designates this live CME activity for a maximum of 5.0 AMA PRA Category 1 credit(tm). Physicians should claim only the credit commensurate with the extent of their participation in the activity.
Provider approved by the California Board of Registered Nursing, Provider Number BRN# 00489, for 5 contact hours. BRN credit will not be given for partial attendance.
Acknowledgement of commercial support
Any commercial support received for this course will be acknowledged at the conference.
Policy of disclosure
It is the policy of Emanate Health to ensure balance, objectivity, independence, and scientific rigor in all CME activities. Emanate Health Queen of the Valley Hospital assesses conflict of interest with its faculty and planners of CME activities. In accordance to the policy at Emanate Health Queen of the Valley Hospital, faculty are asked to disclose any affiliation or financial interest that may affect the content of the information presented.
Cancellation deadline
Cancellations must be received by Monday November 14, 2022, to receive a full refund. No refund will be issued after November 14, 2022.
About us
Emanate Health is the largest, nonprofit health care provider serving more than 1 million people in the San Gabriel Valley.
Emanate Health-Queen of the Valley Hospital is certified by DNV Healthcare as a Primary Plus Stroke Center, reflecting a high level of competence from treatment of complex and serious stroke events. EH-QVH has also been designated as a Comprehensive Stroke Center by the Los Angeles County Emergency Medical Services Agency. In addition, the Stroke Care Team has been a recipient of Stroke Gold Plus Quality Achievement Award from the American Heart Association for 8 consecutive years.