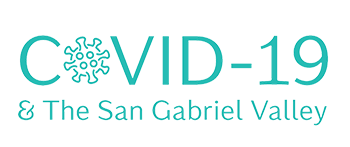 In case you missed it!
Watch the full conference below:
Q&A from the conference
How does ESRI collect all this information?
I would call it sort of an ecosystem and a community, we all work together. ESRI collects a number of data points. We collect demographic data, spending and behavioral data, 15,000 data variables in all.
For social distancing data, we partner with organizations that do that. We help them get their data on a map that other people can use it as a service and pull into their applications. So we're very good at partnering and during this pandemic we've seen a lot of organizations volunteer their information. So, it comes from multiple sources, but we can only take credit for 15,000 of those variables. And then there's over 100,000 different datasets that others have contributed.
Does ESRI advise institutions, or set up alerts? Can one buy this information to prepare?
ESRI is a very unique organization, and we have more PHDs, I'm the only MD. We hesitate to act as the experts in different lines of business. Although, we have expertise in some of those areas.
We try to enable organizations to do more with their own data. And they sort of show off their own expertise and their own knowledge. And that doesn't mean that in some cases, we don't step in and provide the guidance.
We actually have an entire consulting arm of ESRI that that helps to do some of this enablement work. But, again, it's a little bit of a hybrid of the question you're asking.
There are these agencies, which model, COVID-19, does ESRI do a modeling, or just presents the data as you get it?
I would say we probably provide the tools. So I'll give you an example. One of the models that I code was modeling the hospital bed utilization data and the idea of flattening the curve.
Many organizations created models to do that. The CDC has a model and the University of Pennsylvania created the same model.
What we did was spatial-ize them. We took those models as they were and brought them into our software. Our addition to that is bringing the spatial component, which had not been included. We're adding to the Collective Intelligence but we're not necessarily creating the models from the start. We would love to take the great work of the experts and make that even more useful.
What has been the most striking thing about this pandemic?
I'll give you one good thing and one bad thing that's striking to me.
The bad thing that's been striking to me is with all of the amazing systems that we have in place and we think of ourselves as being in this era of technology and digital transformation, I've been disappointed frequently by the lack of interoperability of our systems and the ability to feed up datasets to get a cogent national picture that's been a disappointment and I think that this experience in the positive way is going to advance us to the next level. No question about that.
On the positive side, the most striking, is the people. It's the innovative ideas and people jumping in and the volunteerism, ESRI gave away over 5000 software bundles with services attached to help any organization that said they needed it.
And we're seeing new business partners doing the same thing, throwing in what they've got. Lets just help solve this problem and that's completely inspiring, and makes me want to work every day.
COVID-19 has shown a lot of challenges. What was the biggest challenge you faced with COVID-19?
The biggest challenge I mentioned was getting people tested in a reasonable timeframe so that we could start interventions and know the health status of an individual. The government just was not able to provide enough testing and reagents in a timely manner.
At the beginning, you were part of it, Gurjeet. You know what it's like having 12 days with a patient without the result, really wondering if they have COVID-19. From a humanistic and clinical perspective, that was probably the worst memory.
We were able to get enough staff on the positive side. We did bring in about 115 traveler nurses. These are people from other states to help us make sure that we had enough nursing care available.
I think another negative is that we probably didn't need to shut down everything as the governor proclaimed. I think it did scare people away and is still resulting in delay of care. That's top of mind to the challenge.
Next question is how can we get the most accurate test? I can take one.
Answered by Moderator Dr. Kalkat: We have four platforms. We have a platform called Abbott Rapid ID, which gives us the results back in 15 minutes. We have another platform called the Quidel Thermocycler, which can do 96 tests at one time. These tests are 98% accurate. So we feel very comfortable with these state-of-the-art testing platforms.
Are you or were you overwhelmed by COVID-19 patients in the last nine months?
No, we learned how to prepare and communicate to staff on a daily basis and shift basis. We were never overwhelmed. At times, yes, the emergency departments were very much at capacity.
We got our patients to where they needed to be and got them the staff to start their initial care. We did an admirable job as a health system. That's not me, that's the staff, and caregivers that are our heroes.
Dr. Kalkat: We actually had a lower census, usually people are still afraid to get elected care. I would encourage viewers later on, if they have any new friends, who need elective surgeries or care. We are open and we have enough space for them in a very, very safe environment.
I have family members who still don't take this seriously and say the case and death numbers are bloated or inaccurate, or that we could achieve herd immunity if we all just got out and went about our business, while leaving the vulnerable ones at home.  I don't know how to convince them otherwise. Any suggestions?
It's very contagious, so if you think you can save the vulnerable by completely isolating them and it's the young people that are talking about this, maybe. But in reality when people live together in a house, and grandfather, grandmother, and the grand children go out and pick up this disease. It can be a disaster for older people.
Until we get vaccines, we have to keep the numbers down. We have to make sure our hospitals don't get overwhelmed again. We have to make sure everyone wears a mask, practices social distancing and washes their hands frequently.
Moderator Dr. Kalkat: I mean herd immunity works, but it takes a long time. In the process, we will kill a lot of vulnerable people in our population, the elderly, or folks who have been immunocompromised.
Dr. Bassi: Herd immunity, if it's achieved through exposure of people to a deadly disease, you're going to end up with people dead, but if achieved through vaccines, then it makes sense.
How high does a fever go when you have COVID-19?
A person can have high fevers like 103-104 degrees. But if they're not short of breath, they still don't need to come to the hospital.
You can control your fever with cooling measures. You could use Tylenol or Motrin, and alternate them. When the lungs become involved, that's when you end up in the hospital.
Fevers can be non-existent. So those are asymptomatic patients that spread this. Or it can be as high as 105 degrees. It depends on a person's immune system.
The question is that you already have the antibodies from plasma, what are the chances of reinfection?
Can they get re-infected?  Yes, you can get re-infected even with native infections, so even without plasma. But reinfection is uncommon.
For mild to moderate symptoms, clotting not requiring hospitalization, do you recommend taking aspirin to avoid acquiring thrombosis?
A recent study suggested it's beneficial. Further studies say the answer is not completely clear. There are downsides to aspirin. If someone has a pre-existing ulcer, for example, they can start to bleed.
But there is some evidence that if you do take low dose aspirin, just enough to suppress clotting, it may be helpful in mild disease, especially, if you take it for a week or two or during the course of disease. vitamin D and zinc supplements are supposed to be helpful.
These are soft data. These are non-randomized, double blind, placebo controlled studies, but there is evidence that high vitamin D levels, may be protective against COVID-19.
Dr. Kalkat: A study came out showing that folks who came in with normal vitamin D levels in the hospital, did better than the folks who had low levels. The problem with that study was you don't know if it's a cause or an effect.
Get someone who's really outdoors all the time, they're exercising, they may have good vitamin D levels, and maybe that's why they formed this off better.
The vitamin D was just a marker of generally good health. So we don't know if it's a cause or an effect but you're right. There was an association between good vitamin D levels and mortality.
If one is exposed to the virus are you immediately contagious?
Incubation period is up to two weeks. If I get exposed to somebody today, for the next two weeks, I could be harboring this virus and it could become active. At the end of two weeks, if I'm still fine, then I dodged that bullet, but it can be up to two weeks.
What is the availability of  vaccine in the San Gabriel Valley?
Dr. Kalkat: Three weeks ago, we were notified by the California Department of Public Health that we will be getting two vaccines for our employees and the medical staff.
As you may know, there are four frontrunners in the vaccine race. There is one from Oxford, so-called, the Astra Zeneca vaccine. We have one from Pfizer, which is collaborating with a German firm called BioNTech. The third one is Moderna, which is collaborating with the NIH and lastly, the Johnson and Johnson vaccine.
We are likely going to get at Emanate Health somewhere in November or December is the Pfizer vaccine. Initially, we will have enough dosages for frontline workers.
They've asked whether we will be helping the Department of Public Health to distribute the vaccine to the EMTs in the area, and vulnerable populations.
Stay tuned to Emanate Health website and we will be informing you if we get the vaccine, which we can give to our surrounding communities, especially the vulnerable, the elderly and folks in nursing homes.
Could you please comment on "long haulers?" These are folks who have symptoms of COVID-19, many weeks after they recovered from acute hospitalization.
It's a new virus, so we're learning about it. They collected data and there are some people that have chronic leftover symptoms related to this. You can have pulmonary symptoms in their lungs or you can have chronic fatigue, fibromyalgia, and those types of conditions.
However, because it's a new virus, some people may get over this in two months, some may take six months. We'll have a lot more information in a year from now as we follow patients to see how they recovered from this.
The other point I'd like to make is while we read about the COVID-19 numbers is that we have learned how to deal with this as time has gone on.
I would like to reiterate what Mr. Curry said. There are situations that occur if someone gets chest pain from a heart attack and it's more dangerous for them to stay at home  being worried about COVID-19, then  coming to the hospital and having that taken care of.
The same thing applies to cancer patients and people that have lumps that need to be biopsied, people that need to be started on chemotherapy. One cannot, and should not delay health care in this situation.
We're going to have to adapt, and this will be a new normal until the vaccine's come out.
How is Emanate Health prepared to help long haulers?
 Dr. Kalkat: Dr. Bassi mentioned they may have brain fog and fatigue, some of the folks who have recovered from the main target organ, which is the lungs, do require oxygen therapy and some develop scaring in their lungs. We do have a rehabilitation program, which will help these individuals, like we do for our patients with emphysema.
How long do the droplets remain suspended in the air, if somebody has COVID-19 coughs?
That's respiratory droplets. They don't stay in the air very long. Typically, they fall to the ground. If you're in someone's face when they're coughing and both of you are not wearing masks that becomes an issue.
The aerosols are different. Aerosols are much smaller and can remain air bound. They can be present for hours, sometimes 3-4 hours. If the ventilation in the room is good, or if you're outdoors, it's not much of a concern because the ventilation values of what we call, inoculum or the amount of infectious virus.
However, if you're indoors or in a room without adequate ventilation—and this is more important now in the northern part of the country where it's cold—people tend to be inside. Often, because of heat, mucus membranes dry, their resistance to infection becomes lower. That's the time when aerosols can be a problem.
Also, I'd like to reiterate the importance of the flu shots. Everyone needs to get a flu shot because you don't want to first get the flu, become weak and then get COVID-19 can be very dangerous.
How safe do you believe gyms are?
Gyms are still not safe and where they need to be. I'll have a rapid test that we can do in patients before they go to the gym each time, if it's adequately ventilated. If it's an open air sort of a situation with plenty of distance, maybe, but most gyms are not there yet.
Dr. Kalkat: I'm going to add any area which is enclosed is still not safe. So gyms, sorry. We do not recommend going to those areas unless you really, really need to do certain things.
If I am not symptomatic, do I need to be tested for COVID-19?  
If you're not symptomatic it depends on your exposure. If you're not symptomatic and you have not been exposed for sure, and it makes no sense to get yourself tested.  If you're not symptomatic, but you've got significant exposure, there's someone at the household that is diagnosed with COVID-19, then you should be tested just to see what your current status is. There is asymptomatic COVID-19. You can have COVID-19 and not even know it. So it depends on your exposures.
A prescriber ordered me azithromycin. Is it still being recommended?
COVID-19 is a viral infection. As such, there is no effective antibiotic of COVD-19. The problem is sometimes someone will come into the hospital very sick. And we don't know if it's COVID-19 or if it's a bacterial pneumonia, right away.
Initially, we will cover the patient with antibiotics. Then, if it turns out that this is COVID-19 and there's no evidence of bacterial infection of the blood tests, then we usually stop the antibiotics.
On an outpatient basis, it's the same situation because you still can get bacterial pneumonias. If someone goes into a physician's office and they're very ill, azithromycin will be prescribed to cover for secondary superimpose bacterial pneumonias, but by itself it does not take over COVID-19.
What is the expected immunity of the vaccine? How long will it last?
Dr. Kalkat: Well, only time will tell. We do recommend getting the vaccine. We think the vaccines are safe. They have been tried on 30,000 volunteers in Phase 3 trials. The vaccine manufacturers are quite careful.
At present, we don't know which one is the best, but we do recommend that you should take vaccines.
Dr. Bassi: What I have to say about that is, when the vaccines out there, I'll be first in line to get it.
Dr. Kalkat: That's so good for you to say. The same is true for me, also. Absolutely.
What are your patient visitation hours right now?
Dr. Kalkat: Emanate Health allows visitors to be there for half an hour every day.
We do follow the local Department Health Guidelines right now, and that is acceptable to them. Once the COVID-19 numbers get even better in our area, we will increase the visitation hours.
We understand and realize that it's very important for hospitalized patients to have visitors. But we want to protect everybody, keeping that in mind, we're limiting them to half an hour.
What ages can get the vaccine?
Dr. Kalkat: We do not have any guidance about who will be eligible for this vaccine. We will be messaging that, as we know more about this vaccine.
Dr. Bassi: To me, it's a question of availability. Initially, it has to go to first responders, hospital workers, prisoners, and high-risk groups, like the elderly and nursing home patients. If it's safe for kids, then it would be extended to children.
These questions were asked by participants but were not answered during the Virtual Conference.
Do you recommend antibody testing for healthcare workers?
No, not at present
Should someone who had COVID-19 get the vaccine? How much time later?
Not known.
Is it safe to fly? Is the plane ventilation effective?
Not 100% safe. Avoid if you can.
I was really sick from COVID-19, but my spouse, who was taking care of me without any protection, was tested negative. Why was he was negative since it is so infectious?
We see that occasionally. The reasons are not known,
Are patients sent home that are still positive?
Yes, if they can isolate themselves at home
If someone is a high-risk member, would the vaccine be dangerous to take?
No.
Q: Do we need to get a second flu shot a few months after getting one?
No.
For the safety and health of everyone, our annual health conference was virtual this year. Health care leaders spoke on topics relevant to our communities in the San Gabriel Valley.
We provided information and education on relevant health care news as well as clinical and technological innovations and developments.
Emanate Health takes pride in putting the needs of our communities first while working to provide exceptional health care services in a safe, compassionate environment.
Program overview
State of Emanate Health and Our Future
Rob Curry, CEO, Emanate Health
Emanate Health CEO Robert H. Curry's presentation will outline what the health system's three facilities and emergency rooms at Inter-Community Hospital, Queen of the Valley Hospital and Foothill Presbyterian Hospital, Outpatient Services center, primary & specialty care locations are doing now and to prepare for the future to keep the one million people it serves safe and healthy in the face of the global pandemic.
Geographic Information System (GIS) Technology, Innovation and the Future
Este Geraghty, MD, MS, MPH, GISP, Chief Medical Officer and Health Solutions Director, Esri
With the coronavirus still making headlines across the globe, Dr. Este Geraghty will trace the origins and presence of COVID-19 around the world, drilling down to the United States and the San Gabriel Valley. Dr. Geraghty works for Esri, the developer of the world's most powerful mapping and analytics platform, which was utilized to help create the COVID-19 dashboard that Johns Hopkins University employs to quantify cases and deaths across the globe. Her presentation will outline the importance of innovation during a crisis and how those learnings will influence the doctor-patient relationship of the future.
COVID-19: Becoming a Healthy San Gabriel Valley Now and Beyond
Sohanjeet S. Bassi, MD, Infectious Disease Specialist, Emanate Health
Emanate Health Infectious Disease Control physician, Sohanjeet Bassi, MD, will outline what government leaders, community organizations and the general public can do to remain safe from coronavirus with the arrival of the seasonal flu. This is happening while the pharmaceutical industry races against the clock to develop a COVID-19 vaccine to help hospitals worldwide bring the pandemic to a hopeful end.
As we learn to navigate the changing health care industry as well as the information developing about the novel coronavirus, it is important to have an open line of communication with our leaders, constituents and community members. That is why we will have time between each presentation to respond to questions from participants.
Watch now
Recap of 2019 conference: Aging Well & Younger Next Year.
Stay connected to Emanate Health
Stay connected and in the know, sign up to receive updates related to services and events at Emanate Health.
Sign up