Patient Health Portal
Thank you for choosing Emanate Health as your health care provider. At Emanate Health, we want to help you stay active in managing your health.
After enrolling on our secure server, you simply log on and you will have immediate access to your health information, such as health conditions, results of your visit, health maintenance tips and visit histories.
You will also be able to review your discharge instructions and any forms you may have received.
The Patient Health Portal goes a step beyond viewing your information by allowing you to better manage your health, as you will have the ability:
To update your personal data
Manage your medications
preregister or adjust medical appointments
Access is easy and secure. You deserve the best to help manage your health. If assistance is needed, please call 626.814.2440.
To enroll in the patient portal you will need to fill out all fields (marked in yellow) below. Make sure to use all caps where indicated.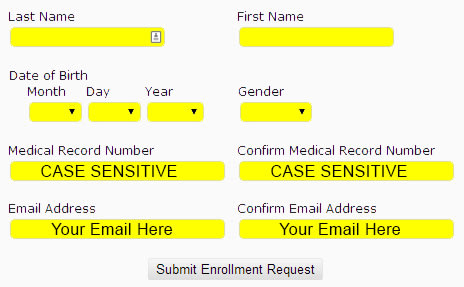 You will receive your login and temporary password in your email. Once received, you will be able to enter them in the login screen.