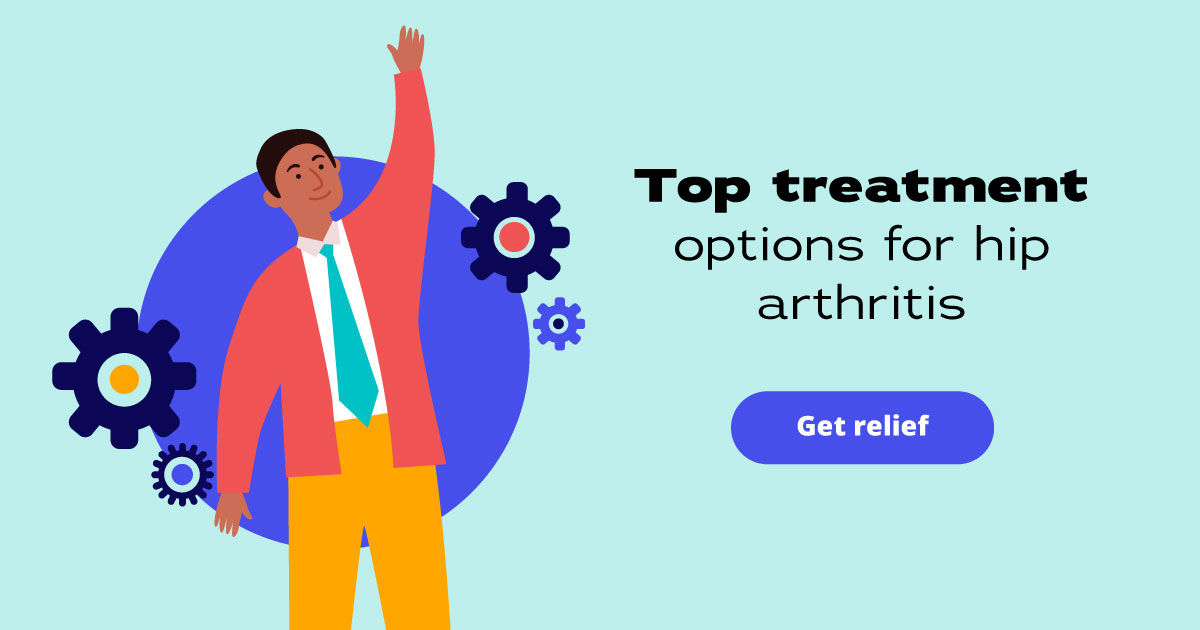 6 effective treatments for hip arthritis
Lifestyle changes and nonsurgical treatments can often help ease your pain.
Hip arthritis can cause pain and keep you from doing the activities you love.
Fortunately, there's a lot you can do to get back to living your best life. Whether you have osteoarthritis, rheumatoid arthritis or you aren't sure, talk to your doctor about how to get relief. Here are some of the safe and effective hip arthritis treatments they may recommend.
1. PHYSICAL ACTIVITY.
Exercising helps strengthen the muscles that support your hip. It also improves flexibility. Your doctor can recommend safe activities, which may include:
Water-based exercises.
Walking.
Tai chi, which can also improve balance.
Your doctor may recommend that you avoid high-impact activities, like jogging, that may hurt your joints.
2. WEIGHT LOSS.
If you're overweight or obese, shedding 5% or more of your weight may improve hip pain and function.
3. PHYSICAL THERAPY.
Therapy exercises can help strengthen your hip joint and improve your range of motion. A physical therapist or your doctor can tailor exercises to meet your needs and abilities.
4. ASSISTIVE DEVICES.
If you have limited mobility, a walking support such as a cane may help you walk better and go more places safely. Another handy device is a long-handled reacher. This gadget can help you grab things from the floor without painful bending.
5. MEDICATION.
For pain relief, your doctor may suggest over-the-counter medicines like acetaminophen and nonsteroidal anti-inflammatory drugs (NSAIDs). They may also prescribe a corticosteroid (such as cortisone). If you have rheumatoid arthritis, your doctor may also prescribe disease-modifying antirheumatic drugs (DMARDs). These help slow the disease.
6. SURGERY.
If other treatments don't help, your doctor may recommend surgery. One surgical option may be total hip replacement, which is one of the most successful operations in all of medicine. Hip replacement can help ease pain, increase range of motion and get you back to living your best life.
Is it time for a new hip? Learn four reasons your doctor may recommend surgery.
FIND OUT IF IT'S TIME FOR SURGERY
Sources: American Academy of Orthopaedic Surgeons; American College of Rheumatology; Arthritis Foundation
Reviewed 9/15/2022
Sources