Our faculty and residents
Meet our faculty
Program director
Dr. Dalla Tor was born in San Juan, Puerto Rico and moved to Southern California at the age of nine. She graduated from UCLA with a bachelor's degree in Physiological Science and attended the Charles R. Drew/UCLA Medical Education Program.
During her residency at the Memorial Family Medicine Program in Long Beach, CA, she was Co-Chief for both Quality Assurance and Gynecology.
After completing residency, Dr. Dalla Tor worked at Kaiser Permanente and then transitioned into academics. She joined the PIH Health Family Medicine Residency Program as faculty where she chaired the Clinical Competency Committee and helped to develop their Chronic Disease and Palliative Care Track.
Additionally, Dr. Dalla Tor worked at the Pomona Valley Hospital Medical Center Family Medicine Residency Program (PVHMC FMRP) as their Associate Program Director. At the PVHMC FMRP she developed the Clinical Competency Committee and served as the Medical Student Clerkship Director. Dr. Dalla Tor is dually board-certified in Family Medicine and Hospice and Palliative Medicine. She joined our residency program in 2017 as the Associate Program Director and transitioned into the role of Program Director in the fall of 2018.
Dr. Dalla Tor enjoys teaching medical students and residents and has a special interest in resident and physician wellness, curriculum development, pipeline programs/mentorship, community medicine, procedural training and caring for patients and families of all ages.
On a personal note, Dr. Dalla Tor is married and has three children. She enjoys spending time with her family and friends, reading, arts and crafts, hiking, traveling and kayaking. Dr. Dalla Tor is excited to build a residency committed to academic excellence, innovation and service to our community through compassionate, quality care.
Director, Behavioral Medicine
Dr. Pavlov was born in Whittier, California, and grew up in Torrance. She studied psychology at UCLA and received her doctorate in clinical psychology from the California School of Professional Psychology, Los Angeles. Dr. Pavlov completed a two-year fellowship in Primary Care Health Psychology at Genesys Regional Medical Center in Flint, Michigan, affiliated with Michigan State University School of Medicine and afterward joined the faculty in the Family Medicine Residency Program.
Returning to California, Dr. Pavlov served as the Director of Behavioral Medicine and Addiction Medicine at the Pomona Valley Family Medicine Residency Program. She has a special interest in psycho-oncology, perinatal mental health and resident and physician wellness. She has been active in many scholarly activities and co-edited, Cinemaeducation: A Comprehensive Guide to Using Film in Medical and Graduate Education.
Dr. Pavlov enjoys spending time with her family and friends. She is an avid film and theatergoer, practices yoga and loves international travel. She is proud to have joined Emanate Health and to be a part of launching the Family Medicine Residency Program.
East Valley Community Health Center—Chief Medical Officer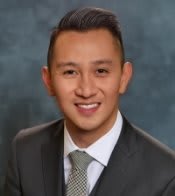 Chinhnam Hathuc, DO, was born and raised in Southern California where he lived with his family in the Inland Valley. At the age of 16, he received a scholarship and left home to attend Simon's Rock College of Bard in Great Barrington, Massachusetts. He graduated college at 19 years old and took a research position at the University of Minnesota, Twin Cities. After two years of neuroscience research, and a good amount of soul-searching, he decided to pursue a career in medicine and attended Touro University in Northern California.
Dr. Hathuc had the opportunity to share his medical school experience with his brother, as they were housemates and schoolmates. When not studying for exams, they both spent their summers volunteering for Camp Footprints—a nonprofit organization that serves physically, mentally, and/or socially economically challenged children. Volunteering at Camp Footprints is still a passion for both of them to this day.
After graduating medical school, Dr. Hathuc returned home to Southern California and completed his Family Medicine residency at Pacific Hospital in Long Beach, California. During his residency program, he developed a passion for community medicine as he worked in a medically underserved area. He wanted to put his efforts into community medicine because he saw a great need for quality health care for those patients that are most vulnerable.
Upon completion of his residency program and board certification in Family Medicine, Dr. Hathuc joined East Valley Community Health Center—a federally qualified health center that serves the San Gabriel and Pomona Valleys. He works there as a Lead Physician and the Chief Medical Officer for their four community clinics. He is also an Attending Physician and the Osteopathic Medicine Director for the Family Medicine residency program at College Hospital in Long Beach, California.
Through the partnership between East Valley Community Health Centers and Emanate Health, Dr. Hathuc hopes to give back to the communities that helped shape his career and inspire future family medicine physicians to go into community medicine.
Core faculty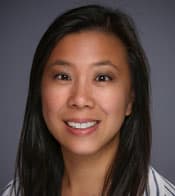 Dr. Chen-Joea was born in San Francisco, California and moved to Southern California at a young age. She graduated with Honors from UCLA, with a major in Biology and minor in Developmental Psychology. She was an early education teacher at UCLA for a few years before deciding to explore her passions in public health and medicine. She obtained her Masters in Public Health at Drexel University in Philadelphia where she received the Dean's Scholarship and Community Medicine Award for her active participation in community programs and the local government. She then went to medical school at Western University of Health Sciences where she ventured into advocacy work with the CMA and AMA. She completed her family medicine residency at Long Beach Memorial, where she was the program's first resident to complete an area of concentration in Health Policy. She also completed a Health Policy fellowship at George Washington University, was Co-Chair of the Resident-Student Council at CAFP, and served as Co-Academic Chief during her residency.
Dr. Chen-Joea is board-certified in family medicine. She practices full spectrum care both on an inpatient and outpatient setting. Her patients include newborns, adults and the elderly. She also offers osteopathic manipulative therapy for her patients. Her interests include public health, health policy, advocacy, maternal child health and procedures.
In her spare time, she enjoys cooking, eating, reading novels, playing with her pup Murphy, horseback riding, binge watching Netflix, spending time with her husband and traveling. A fun fact is that she dislikes biting into crunchy foods, like carrots or apples. Her bucket list includes skydiving, becoming SCUBA certified, and one day being able to visit every country in the world.
Core faculty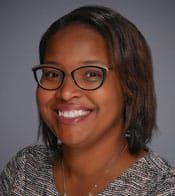 Born and raised in North Carolina, Dr. Phelps completed her undergraduate education at NC State University where she majored in biological sciences with a minor in psychology. She then attended medical school at Edward Via College of Osteopathic Medicine at the Virginia Campus where she was involved with several outreach and community programs.
Following medical school, Dr. Phelps completed residency at Cone Health in Greensboro, NC in the community where she was raised. During residency, her area of concentration was obstetrics/women's health and she was awarded for being an outstanding resident. Dr. Phelps' love of Women's Health and OB led her to complete a one year fellowship in OB/GYN at Cone Health for additional training in high risk OB, procedural in-office gynecology, and obstetric surgical skills.
Dr. Phelps is board-certified in Family Medicine. She plans on practicing full-scope family medicine and chose Family Medicine because it entails medicine in its entirety and you can provide whole person care. She enjoys all aspects of teaching and mentoring.
In her personal time, Dr. Phelps enjoys spending time with her family. She also enjoys traveling, shopping, reading, arts and crafts, outdoor activities, and theatrical performances.
Core faculty
Dr. Mohammed Yousuf Zaveri was born and raised in Orange County, California. In order to fulfill his mother's dream, he pursued his medical education at Baqai Medical College in Karachi, Pakistan. During medical school, the Vice Chancellor awarded him a Certificate of Merit: 'Meritorious Student' all years.
He completed his family medicine residency at Riverside University Health System – University of California, Riverside. During residency, Dr. Zaveri served as Chief Resident. He actively presented scholarly work at different conferences within the fields of Palliative Care and Geriatric Medicine. His exposure to Palliative and Geriatric Medicine in the settings of outpatient, inpatient, and nursing home care further interested him to explore the field of Geriatrics.
He completed his Geriatric Medicine Fellowship at Veterans Affairs – University of California, Los Angeles. His particular interests in Geriatrics were advance care planning, polypharmacy/ deprescribing, and care transitions. His passion for teaching and the endlessness of family medicine led him to join the Emanate Health Family Medicine Residency Program.
Aside from his passion for Medicine, Dr. Zaveri loves spending time with his wife, family, and friends. He enjoys playing basketball, going to the beach, and watching TV shows. From time to time he enjoys experimental baking and treating his family to his favorite coffee biscuit cake.
Director of Pediatrics Outpatient—Aarti Kulshrestha, MD
Director of Pediatrics Inpatient—Zacharia Y Reda, MD
Director of Inpatient Family Medicine—Jeff Shapiro, MD
Director of Newborn and NICU—Bruce Sindel, MD
Directors of OB—Anna Leung, MD and Jason S Begley, MD
Director of Emergency Medicine—Edward M Gentile, MD
Director of Surgery—Raffaele Corbisiero, MD, FACS
Meet our PGY-2 residents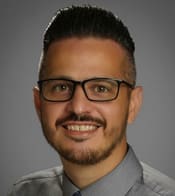 Justin was born and raised in Southern California. He completed his undergraduate degree in Kinesiology at Cal Poly Pomona and went to medical school at Western University of Health Sciences. In his free time, he enjoys listening to different genres of rock music. On any given Sunday, you can find him scouring record shops, looking for the next hidden gem. Justin also enjoys traveling abroad. His last trip was an excursion through Rome, Venice, Paris, Amsterdam and Berlin, where he and his wife had the time of their lives. He is an avid Lakers and Raiders fan. During downtime, he loves hanging out with his family and friends, always looking forward to the next backyard boogie. He enjoys trying out new restaurants - Dim sum, sushi and Thai food are his favorite cuisines. To decompress, he likes to go on long runs to rejuvenate his mind, body and spirit. Justin is thrilled to do his residency at Emanate Health where he is able to serve and give back to the surrounding communities he was raised in.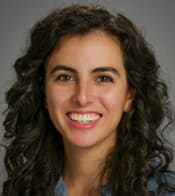 Felicia was born and raised in Monrovia, CA, and went to Arkansas for undergrad as well as for medical school at the University of Arkansas for Medical Sciences. She has a large Hispanic family, and views her patients and peers at Emanate Health as a big extension of that family. She is interested in serving her local community, as well as pursuing a sports medicine fellowship. In her free time, she LOVES playing volleyball, especially sand volleyball, and is very competitive when it comes to athletics. Off the court, however, she enjoys singing Disney songs and hanging out with her husband and family. She is always willing to try new foods and go on new adventures. She is currently obsessed with keeping her herbs alive, and would love to own a dachshund one day.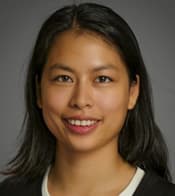 Vivian was born in Davis, California and moved to Orange County at the age of 12, after spending 2 years in El Paso, Texas. Here in Southern California, she found her home and the diverse community she wants to serve throughout her medical career. Vivian graduated from Caltech with dual bachelor's degrees in English and Bioengineering, and completed her medical education at the UCSF School of Medicine. She enjoys playing board games, practicing Suio Ryu Iai Kenpo, improvising on the piano, writing stories and learning new calligraphy scripts. Above all, her favorite activity is spending time with family and playing with her super cute one-year-old daughter.
Vivian is proud to be a resident family physician at Emanate Health, and looks forward to building partnerships with her patients to promote all aspects of wellbeing. She believes in educating patients and empowering them to make decisions about their health that will best support their core values and purpose in life.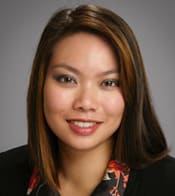 Phoebe is a Southern California native, having spent most of her life in Fountain Valley, California. She received her undergraduate degree from University of California, Irvine, majoring in human biology and minoring in Spanish, and went on to attend Western University of Health Sciences in Pomona for her medical degree. She is widely traveled and has studied abroad in England and Spain. Besides medicine, Phoebe has many passions, including art – she loves to construct stained glass windows and paint. She also enjoys salsa dancing, and playing the piano.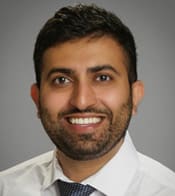 Salil has lived in Southern California for most of his life.  During his free time, he enjoys going on hikes, watching movies, spending time with family and friends, and travelling. His love for travel is fueled by a desire to explore other cultures and foods. He is looking forward to completing his residency training in this diverse area and working with patients of under-served communities.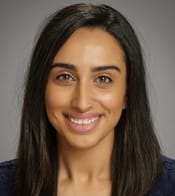 Nadine was born and raised in Southern California. She attended the University of California, Riverside as an undergraduate and completed her medical education at Ross University School of Medicine. While at Ross, Nadine worked extensively with under-served populations on the island of Dominica, often acting as the patients' sole provider. Serving patients in these resource-poor environments ignited a passion for primary care of the under-served. 
After graduating from medical school, Nadine worked in San Diego and Tijuana with patients seeking asylum. In an effort save themselves and their families, many of  these patients had fled home countries that are war-torn, dangerous, and no longer inhabitable. Nadine hopes to continue providing care to under-served and marginalized populations throughout her residency training. Nadine enjoys baking, hiking and exploring national parks with her husband, and spending time with her family.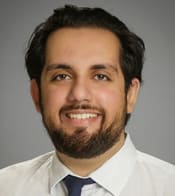 Habib is an Afghan American from Irvine, California. He completed his undergraduate studies in biology at California State University, Fullerton. In his free time, Habib loves to spend time with his friends and family. Habib is a sports fanatic. He loves to both watch and play basketball and soccer. He is a die-hard Lakers fan and has bled "purple and gold" since the mid 1990s. Habib is thrilled to join this friendly, compassionate, and most of all hard-working family to further enhance his training.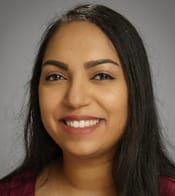 Angela is a Southern California native who grew up in Burbank. Her passion for pursuing medicine and becoming a physician arose from growing up with an older sister who has severe autism. She hopes to provide more access to quality care for individuals and families whose loved ones live with impacting disabilities. After completing her undergraduate degree in neuroscience at UCLA, she attended Ross University for medical school. In Angela's free time, she enjoys drawing digitally, painting and doing arts and craft projects. She also likes to explore various types of cuisine and her favorite dishes to cook are Sri Lankan, Korean, and Mexican food.
Meet our PGY-3 residents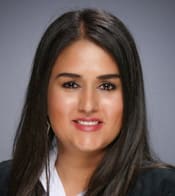 As a Southern California native, Parvane enjoys the wide diversity that is found here, from the different foods to the outdoor activities to the people. Although living here often translates to lots of time in traffic, she appreciates the opportunity to listen to motivating books and investigative journalism podcasts while driving. Whenever she has the chance, she enjoys cooking Persian food from the various recipes she's learned over the years growing up in an Iranian family. A perfect weekend day for her consists of enjoying a cup of coffee while sitting outside, going by the beach with loved ones and playing with the family puppy.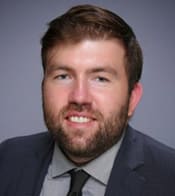 Alex is a Southern California native and enjoys experiencing everything LA and Orange County has to offer, whether it is hanging out at the beach or finding new trails to hike and explore. He also loves spending time with his family, his dog, and his two cats. On any given weekend, you can find him trying out a new local restaurant or catching up on his favorite Netflix shows.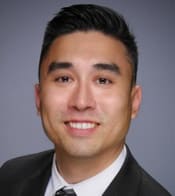 Ethan was born in Yangon, Burma and raised in San Gabriel, California. He completed his undergraduate degree in Biological Sciences at the California State University, Los Angeles and obtained his medical degree from the Charles R. Drew/UCLA Medical Education Program. He loves staying active by hiking, exercising and snowboarding. Since he was young, Ethan was fascinated by cars and enjoys driving and working on them whenever he can. His favorite activities include watching basketball, spending time with loved ones, traveling and enjoying scenic views. The Los Angeles Lakers are his favorite sports team. Ethan is interested in working with underserved communities. He is excited to complete his residency training close to home and aspires to give back to his community.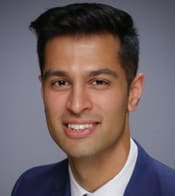 Anil was born in Nottingham, England and was raised in Sacramento, California. He completed his undergraduate degree in Biological Sciences at the University of California, Davis and attended Touro University, California for medical school. From a young age he has loved staying active by engaging in sports, working out and exploring the outdoors. Anil's favorite activities include watching soccer, traveling the world, and spending quality time with his loved ones. His favorite sports teams are Chelsea FC and the Sacramento Kings. He is excited to complete his residency training in beautiful Southern California.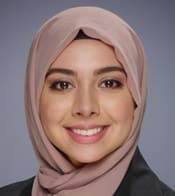 Zaynab is an Afghan-American who was born and raised in Marin County, California. She moved to Irvine during medical school and residency training and enjoys being part of the Southern California community. Her favorite activities are painting, baking, jogging, and spending time with her friends and siblings. Zaynab also enjoys exploring the world and traveling to as many countries as she can. She enjoys learning about different cultures and trying new foods. She is looking forward to working with and understanding patients from diverse backgrounds.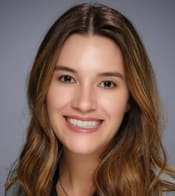 Maria was born at Queen of the Valley Hospital and has been a native of San Dimas her whole life. She is so excited to be a part of this residency program and to be able to give back to her community. She recently married and enjoys spending time with her family and friends. Maria likes to stay active and enjoys going to Orangetheory fitness and practicing yoga. In her free time, she enjoys traveling, cooking, catching up on her favorite TV shows and listening to podcasts.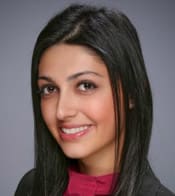 Gabriella was born and raised in Los Angeles. In her free time, she enjoys being with loved ones, watching movies, and unwinding in hot yoga classes. She also likes to travel. Her last travel destinations were Thailand, Singapore, and Hong Kong. Her next dream destinations include Mykonos, Croatia, and Bali.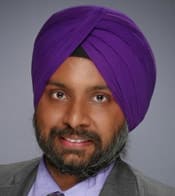 Harnek has called Orange County his home since he moved from India at the tender age of 8. He finds great joy in matching his turban with his shirt and tie. In fact, he owns a prized collection of about 15 to 20 vibrant colors of turbans. He enjoys a nice hike on an early Saturday morning, followed by a tasty cup of coffee or chai while scrolling through comical memes on Reddit. Remembering random facts is a trait he holds dearly as he loves trivia and is ever preparing for his Jeopardy debut! For the near future, Harnek hopes to travel to New Zealand, Italy and Japan. If you are ever feeling stressed or just want to hangout, do reach out to him for a cup of freshly brewed coffee and for a game of "would you rather…?"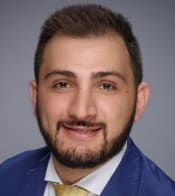 Shant is a Southern California native, born and raised in San Dimas, California. He completed his undergraduate degree in Biological Sciences at UC Riverside and is very excited to be back home finishing up his residency training. Shant spends his free time working out, hanging out with his Siberian husky named Thor, spending time with his family, playing golf, and trying out recipes in the kitchen. He is also an avid sports fan, with his favorite team being the NHL's LA Kings. During the winter season, the best place to find him is on the mountain hitting the slopes.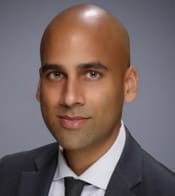 Faisal was born and raised in the San Francisco Bay Area. After completing his undergraduate degree in Management Science, he embarked on several entrepreneurial ventures in the e-commerce/digital marketing space before pursuing a career in medicine. Faisal has an identical twin brother who is also a resident in Family Medicine. He enjoys trips to the farmers market, hiking, both watching and playing basketball and tennis (grew up playing doubles tennis with his twin), learning about spirituality, and spending time with family and friends. Faisal also enjoys traveling abroad and has lived in several countries for extended periods of time including Turkey, India, and the Caribbean. His favorite cuisines include Indian, Thai, and Mexican.
Meet our 2020 graduates
Maharashtra University of Health Sciences–India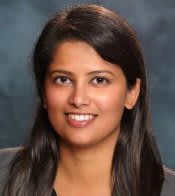 Lulua describes herself as a third culture kid. With roots in India, but growing up in Bahrain and immigrating to Canada and then the U.S., she takes pride in being a truly global citizen. Making California her home four years ago, she loves to hike, swim, and explore different parts of the city. Being an avid world traveler, her top destinations are Turkey, Italy and South Africa. Lulua's dream is to backpack across Australia and New Zealand, exactly like her parents did 30 years ago.
Touro–Vallejo, California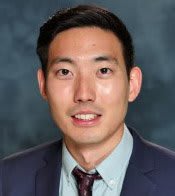 A second generation Korean-American, Frank was born in Honolulu, Hawaii. Growing up with an ocean view from his backyard, Frank would gaze at the ocean and watch for whales while savoring his Spam musubi and poke. During elementary school, he moved to sunny California and spent the majority of his life in the Hancock Park district of Los Angeles.
After graduating medical school, Frank traveled to South Korea and Japan to reconnect with his relatives. Frank hopes to travel to Vietnam and retrace his father's footsteps during the Vietnam War to get a glimpse into his own roots. Some of Frank's hobbies include golfing, tending to his saltwater fish, and building gaming computers from scratch. He also enjoys playing games such as StarCraft, and Counter-Strike.
Ross–Dominica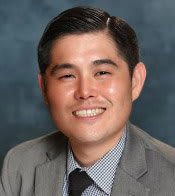 Thomas is a native of the city of Covina. During his free time, he enjoys playing basketball, tennis, and going on hikes. Fishing is one of his main hobbies. He finds the thrill of hooking and reeling in a fish exhilarating. He believes that once you catch your first fish, you will be hooked yourself. Cooking is another hobby that he enjoys and finds relaxing. He looks forward to preparing dishes that other people will enjoy. His main cooking style is American barbecue. Thomas hopes that one day he will be able to go on a road trip with his friends around the southern belt of the US and stop at each state to sample their style of barbecue.
Universidad Autonoma de Baja California–Mexico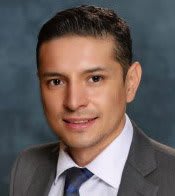 Luis was born and raised near the U.S./Mexico border area and has family living in both countries. After completing medical school and the required year of community social service, he worked as a general practitioner in Mexico. Luis looks forward to closing communication gaps between monolingual Spanish-speaking patients and non-Spanish-speaking members of the health care team. His personal interests include playing chess, running, cycling, and spending time with family.
Universidad Autonoma de Guadalajara/New York Medical College–Mexico/New York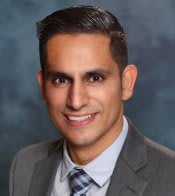 Feroz enjoyed reading comics as a child, especially Batman and the DC Universe. He attended the San Diego Comic-Con for the first time this summer, fulfilling a lifelong dream. Feroz loves adventure. One of his favorite experiences was hitchhiking with a friend from Southern Mexico to Guatemala on the back of a truck. His love for travel stems from his passion for exploring new cultures and languages, but especially trying the food! Speaking of food, Feroz likes bringing people together with barbecues and potlucks. Two of his favorite dishes are the South Asian classics of Mughlai cuisine: Haleem and Nihari. His favorite saying is: "Panza llena, corazon contento" (a filled tummy makes the heart happy)! Aside from the occasional indulgence, he always advocates healthy eating!
University of Calabar–Nigeria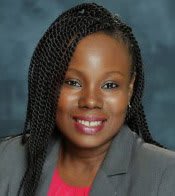 Being of Nigerian descent, cooking is a skill Benedicta learned at an early age and one she's loved and developed. She jumps at the opportunity to cook and entertain family and friends. Benedicta's other hobbies include listening to music with her husband, singing and dance aerobics. Currently, she sings in her church choir. Dance aerobics is a fun way to burn calories and keep fit, making consistency easy. A favorite of hers is the Latin cardio workout, Zumba.
Universidad Michioacana–Mexico
Francisco was raised in the agricultural area of Oxnard (SoCal). He enjoys spending time with his wife and their two small dogs. Francisco loves soccer and is a fan of the greatest club ever, Real Madrid. Visiting theme parks and fishing are other favorite hobbies. One of Francisco's greatest professional goals is to provide care for the underserved communities similar to where he grew up.
University of St. Georges–Grenada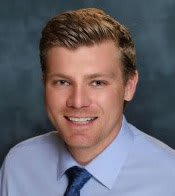 James is a third generation Californian having grown up in both Northern and Southern California. An avid outdoorsman and waterman, in his free time James enjoys spending time with his wife and children while taking advantage of California's beautiful natural resources, beaches and state parks. He enjoys surfing, paddle boarding, hiking and fishing. Known to make a fiery fruit salsa, on his days off, you may find him at San-O reading a Louie L' amour paperback and waiting for the tide with grilled fish tacos in hand.
Touro–Las Vegas, Nevada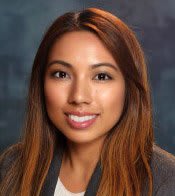 Angela is a proud Las Vegas native who enjoys living in Southern California. Her favorite activities include watching movies, listening to new songs, spending time with family and friends, visiting museums, and sight-seeing. She also likes to relax by the pool and enjoys going to the beach. Angela has a long bucket list of places she would like to visit and loves to explore other cultures. She is hoping to one day travel to Spain, Greece and the Maldives.
Drexel University–Pennsylvania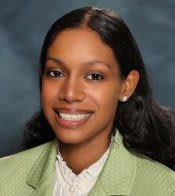 Patrice is a New York transplant who fell in love with the West Coast after medical school during her final US Navy move. She especially enjoys outdoor activities that include hiking, running, and fishing. She also loves reading murder mysteries with a soft spot for Agatha Christie's Poirot stories as well as historical fiction. Her recent favorite is "Half of a Yellow Sun" by Chimamanda Ngozi Adichie. When she has time to cook, she prepares her favorite West Indian dishes learned from her parents and grandparents. She eagerly anticipates settling into work and life in Southern California.
Meet our 2021 graduates
Lord was born in Accra, Ghana. He had a passion for science but didn't realize the impact he could have on lives until, while in high school, he joined a group of physicians treating patients in villages. While preparing for his medical boards, Lord was a medical scribe and clinical documentation specialist in Victorville, California. Currently, he is very passionate about metabolic diseases and the impact a good diet can have on the well-being of the population as a whole. His hobbies include cycling, soccer (watching and playing), basketball and reading. Lord's favorite teams include the LA Lakers and Liverpool football club in the EPL. He and his family (wife and kids) love the weather and cultural diversity in Southern California.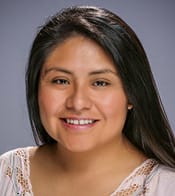 I was born and raised in Los Angeles and I am the first in my family to be a physician. My parents immigrated to the US from Peru and like millions of immigrant families, my family had poor access to healthcare. This first-hand experience made me aware early on of the desperate need for healthcare equity and physicians who are culturally competent. I completed undergrad at CSULB, majoring in Biochemistry. While at UC Irvine Medical School, I was part of the PRIME-LC program whose mission is to train physicians to meet the dire need of under-resourced Latino communities.
I chose to be a family medicine physician because it allows me to be a clinician, patient educator, and health advocate for people of all ages. I am ecstatic to continue my training at Queen of the Valley where I am able to work with faculty who are committed to training physicians in full-spectrum family medicine in a high-need community setting. My interests include education pipeline programs for minorities in medicine, patient education in managing chronic diseases, and integrative medicine. As a physician, I want to provide evidence-based medicine in a culturally appropriate and cost-effective manner to all my patients regardless of their health insurance provider. My hobbies include spending time with my handsome husband and daughter (my mini-me), crafting with my cricut, sewing, HGTV binge watching, camping, and traveling.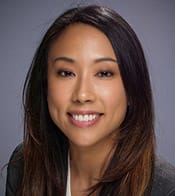 Innie is a sophisticated lady whose ideal weekend activity consists of eating pizza while watching horror movies in her jammies with her friends and two pups. While still maintaining her title as couch potato champion, Innie also engages herself wholly through regular yoga practice. In another life, she would have pursued dance, but she is perfectly happy poppin' the occasional boogie in socially acceptable settings. Her current playlist includes Washed Out, Tycho, Lucius, and Toro y Moi, and she is always trolling for good music.
Born in Guadalajara, Mexico, Zaira moved to the California Central Valley as a teen. She completed her BS in Biology with a Psychology minor from Saint Mary's College in California. She is a firm believer of living a life with meaning, intention and mindfulness and hopes to incorporate these practices with her patients. Among many things in life, Zaira enjoys teaching, and learning about skin, women's health and wellness with a special interest in caring for the medically underserved, particularly the Latino community. Outside the medical realm, Zaira is a city lover at heart who enjoys fitness, eating clean and spending time with her family and little dog. One day she hopes to participate in a dancing competition and travel the world.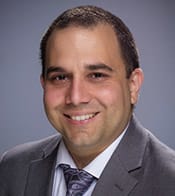 Renier was born and raised in Camaguey, Cuba. After medical school, he participated in a collaborative health program where he provided medical care to underserved Venezuelan communities as a Family Medicine specialist. In 2013, Renier immigrated to the U.S. seeking professional growth and a safe place to raise a family. His professional interests include community health and HIV medicine. In his spare time, he enjoys cooking, fencing, and breeding freshwater fish.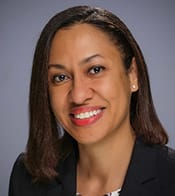 I was born in Ghana and have many fond memories of my childhood there. I enjoy meeting people of different nationalities and learning about their cultures especially through sampling their foods. I like to cook for my family and try out new recipes. Keeping up with the news of the day is a passion of mine and I love to read. My favorite types of books are cloak and dagger novels and historical fiction. I also cherish catching up with old friends and am happiest when dancing to good music. I am thrilled to be part of this residency program and am looking forward to an impactful career in Family Medicine.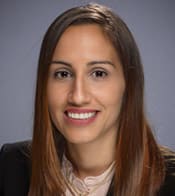 Angie was born and raised in a small town in Venezuela and is a second generation physician. Every summer vacation she would travel to different parts of the US, making it her second home. From a young age, Angie had a great affinity for animals. She used to train dogs and compete in shows. At one time, she had as many as 11 dogs in her house! Naturally, Angie spends her spare time with her 2 yorkies. She also enjoys exploring Los Angeles.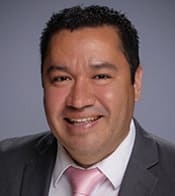 As a family man, I am always looking forward to spending quality time with my family and friends. One of the advantages of living in Southern California is the convenience of having easy access to local beaches, mountains, deserts, national parks and the LA Metro. With a great passion for the outdoors, my ideal day off is enjoying the snow in the morning in Big Bear Lake, hunting Mule deer in the San Bernardino National Forest and enjoying s'mores with my little ones next to a bonfire in Balboa Island. Salt water sport fishing in the open sea is another activity I truly enjoy. One of our family rituals during the summer is tent camping in either Yosemite or Sequoia National Parks. My must-do list in the future, however, consists of hunting Caribou in Alaska, Elk in Idaho, Buffalo in Mozambique, sport fishing Swordfish in Baja and monster Tuna in the Caribbean. If anyone is interested, I am always down for a basketball game!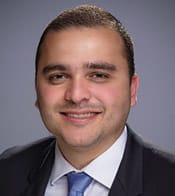 José was born and raised in Medellin, Colombia. He grew up hearing stories of his great grandfather, a rural doctor in the Colombian mountains who devoted his life to caring for underserved communities. Unlike his parents and siblings who are all lawyers, Jose made the decision to become a doctor at a very early age. In 2014, he moved to Houston to pursue postdoctoral studies in clinical and basic sciences at the MD Anderson Cancer Center. After completing two years of research, he decided to pursue residency training in the US. Now as a resident, he especially enjoys being an active member of the Sports Medicine team.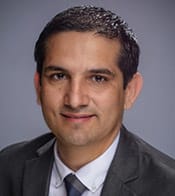 Idalberto was born and raised in Las Tunas, Cuba. After one year of social service, post medical school training, he completed a Family Medicine residency program in Cuba. Later, he worked at the Gustavo Aldereguia Medical Center in Las Tunas. In 2009, he was assigned to an official government humanitarian health mission to provide medical care for the underserved in a remote area of Central America. At the end of 2010, Idalberto was granted political asylum and moved to Las Vegas, Nevada. His personal hobbies include photography, technology, and cooking.
Interested in a faculty position?
Please email a statement of interest and CV to verodriguez@emanatehealth.org.