Family Medicine Residency Program Graduation
The Emanate Health Family Medicine Residency Program requests the pleasure of your company at their Second Annual Graduation Ceremony in honor of the Class of 2021.
Join us as we celebrate the graduating class from the Emanate Health Family Medicine Residency Program. We believe that our residents are the future—a generation of physicians possessing great courage, work ethic and joy at the prospect of transforming rather than adapting to the current world of medicine.
When: Sunday, June 27, 2021, 5:00 P.M.
Where: Delta Hotels by Marriott Anaheim Garden Grove
12021 Harbor Blvd, Garden Grove, CA 92840
Map & directions
Graduates include
Lord was born in Accra, Ghana. He had a passion for science but didn't realize the impact he could have on lives until, while in high school, he joined a group of physicians treating patients in villages. While preparing for his medical boards, Lord was a medical scribe and clinical documentation specialist in Victorville, California. Currently, he is very passionate about metabolic diseases and the impact a good diet can have on the well-being of the population as a whole. His hobbies include cycling, soccer (watching and playing), basketball and reading. Lord's favorite teams include the LA Lakers and Liverpool football club in the EPL. He and his family (wife and kids) love the weather and cultural diversity in Southern California.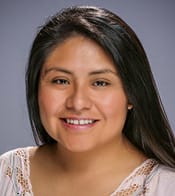 I was born and raised in Los Angeles and I am the first in my family to be a physician. My parents immigrated to the US from Peru and like millions of immigrant families, my family had poor access to healthcare. This first-hand experience made me aware early on of the desperate need for healthcare equity and physicians who are culturally competent. I completed undergrad at CSULB, majoring in Biochemistry. While at UC Irvine Medical School, I was part of the PRIME-LC program whose mission is to train physicians to meet the dire need of under-resourced Latino communities.
I chose to be a family medicine physician because it allows me to be a clinician, patient educator, and health advocate for people of all ages. I am ecstatic to continue my training at Queen of the Valley where I am able to work with faculty who are committed to training physicians in full-spectrum family medicine in a high-need community setting. My interests include education pipeline programs for minorities in medicine, patient education in managing chronic diseases, and integrative medicine. As a physician, I want to provide evidence-based medicine in a culturally appropriate and cost-effective manner to all my patients regardless of their health insurance provider. My hobbies include spending time with my handsome husband and daughter (my mini-me), crafting with my cricut, sewing, HGTV binge watching, camping, and traveling.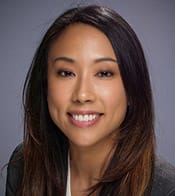 Innie is a sophisticated lady whose ideal weekend activity consists of eating pizza while watching horror movies in her jammies with her friends and two pups. While still maintaining her title as couch potato champion, Innie also engages herself wholly through regular yoga practice. In another life, she would have pursued dance, but she is perfectly happy poppin' the occasional boogie in socially acceptable settings. Her current playlist includes Washed Out, Tycho, Lucius, and Toro y Moi, and she is always trolling for good music.
Born in Guadalajara, Mexico, Zaira moved to the California Central Valley as a teen. She completed her BS in Biology with a Psychology minor from Saint Mary's College in California. She is a firm believer of living a life with meaning, intention and mindfulness and hopes to incorporate these practices with her patients. Among many things in life, Zaira enjoys teaching, and learning about skin, women's health and wellness with a special interest in caring for the medically underserved, particularly the Latino community. Outside the medical realm, Zaira is a city lover at heart who enjoys fitness, eating clean and spending time with her family and little dog. One day she hopes to participate in a dancing competition and travel the world.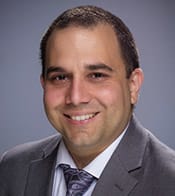 Renier was born and raised in Camaguey, Cuba. After medical school, he participated in a collaborative health program where he provided medical care to underserved Venezuelan communities as a Family Medicine specialist. In 2013, Renier immigrated to the U.S. seeking professional growth and a safe place to raise a family. His professional interests include community health and HIV medicine. In his spare time, he enjoys cooking, fencing, and breeding freshwater fish.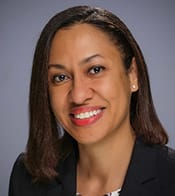 I was born in Ghana and have many fond memories of my childhood there. I enjoy meeting people of different nationalities and learning about their cultures especially through sampling their foods. I like to cook for my family and try out new recipes. Keeping up with the news of the day is a passion of mine and I love to read. My favorite types of books are cloak and dagger novels and historical fiction. I also cherish catching up with old friends and am happiest when dancing to good music. I am thrilled to be part of this residency program and am looking forward to an impactful career in Family Medicine.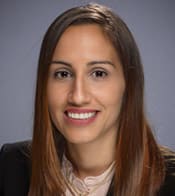 Angie was born and raised in a small town in Venezuela and is a second generation physician. Every summer vacation she would travel to different parts of the US, making it her second home. From a young age, Angie had a great affinity for animals. She used to train dogs and compete in shows. At one time, she had as many as 11 dogs in her house! Naturally, Angie spends her spare time with her 2 yorkies. She also enjoys exploring Los Angeles.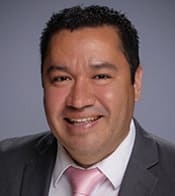 As a family man, I am always looking forward to spending quality time with my family and friends. One of the advantages of living in Southern California is the convenience of having easy access to local beaches, mountains, deserts, national parks and the LA Metro. With a great passion for the outdoors, my ideal day off is enjoying the snow in the morning in Big Bear Lake, hunting Mule deer in the San Bernardino National Forest and enjoying s'mores with my little ones next to a bonfire in Balboa Island. Salt water sport fishing in the open sea is another activity I truly enjoy. One of our family rituals during the summer is tent camping in either Yosemite or Sequoia National Parks. My must-do list in the future, however, consists of hunting Caribou in Alaska, Elk in Idaho, Buffalo in Mozambique, sport fishing Swordfish in Baja and monster Tuna in the Caribbean. If anyone is interested, I am always down for a basketball game!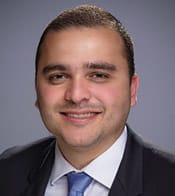 José was born and raised in Medellin, Colombia. He grew up hearing stories of his great grandfather, a rural doctor in the Colombian mountains who devoted his life to caring for underserved communities. Unlike his parents and siblings who are all lawyers, Jose made the decision to become a doctor at a very early age. In 2014, he moved to Houston to pursue postdoctoral studies in clinical and basic sciences at the MD Anderson Cancer Center. After completing two years of research, he decided to pursue residency training in the US. Now as a resident, he especially enjoys being an active member of the Sports Medicine team.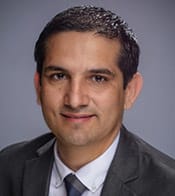 Idalberto was born and raised in Las Tunas, Cuba. After one year of social service, post medical school training, he completed a Family Medicine residency program in Cuba. Later, he worked at the Gustavo Aldereguia Medical Center in Las Tunas. In 2009, he was assigned to an official government humanitarian health mission to provide medical care for the underserved in a remote area of Central America. At the end of 2010, Idalberto was granted political asylum and moved to Las Vegas, Nevada. His personal hobbies include photography, technology, and cooking.